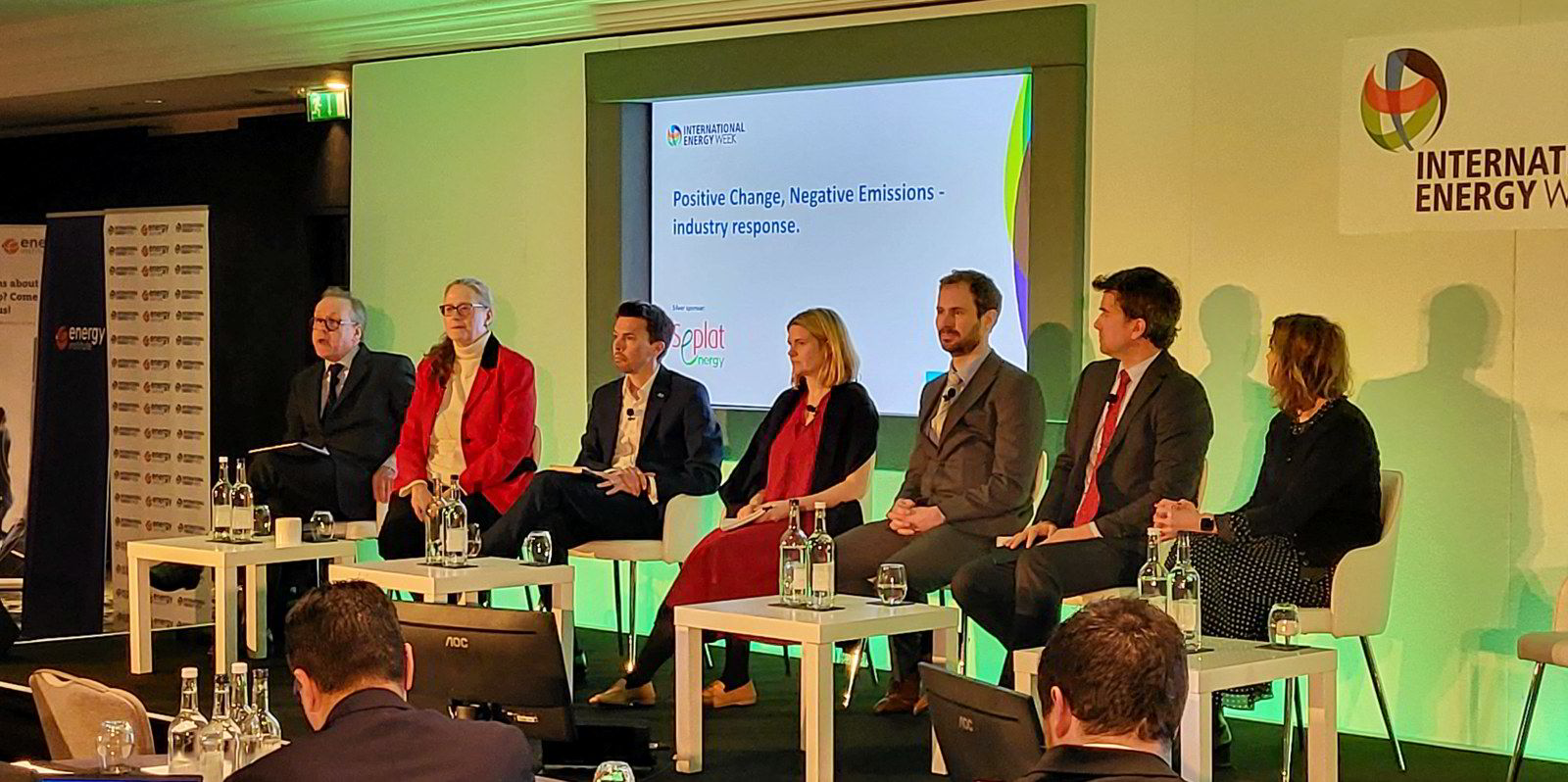 Capital flight: panellists at IE Week 2023 this week said the UK is lagging behind faster progress to support carbon capture developments in US and Europe.
Photo: DAVIDE GHILOTTI
Nation has made much of the potential advantages of being a first mover on big carbon capture and storage projects, but this status is waning
RELATED NEWS

20 February 2023 12:34 GMT

7 February 2023 4:18 GMT

2 February 2023 16:00 GMT
6 March 2023 5:00 GMT 
UPDATED  

6 March 2023 15:37 GMT
Industrial operators active in carbon capture and storage (CCS) have urged the UK government to take bolder action in support of such projects, warning that rival destinations for CCS investment look increasingly attractive.
Delegates at the recent International Energy Week conference in London spoke of frustratingly slow progress with CCS cluster projects in the UK and warned of the risk of being left behind in the quest to decarbonise heavy industry.
"We don't want [developers] moving from one jurisdiction to another. Government has to lead, has to respond swiftly and with bold action," Ruth Herbert, chief executive of Britain's Carbon Capture and Storage Association trade group, said in a panel discussion on Wednesday.