8 November 2018 by Conor McGlone
Lack of EfW capacity in Scotland means waste will be diverted to English landfills, according to industry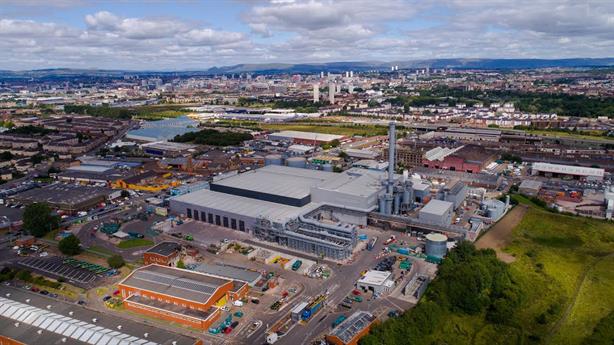 A waste industry expert has told ENDS Scotland will be forced into sending up to a million tonnes of waste each year to English landfills because it does not have alternative options for dealing with the extra waste arising from its 2021 landfill ban on biodegradable waste.
Stephen Freeland, policy adviser at the Scottish branch of the Environmental Services Association (ESA), told ENDS that estimates from the Scottish government had found there would be a 950,000-tonne capacity shortfall. "Almost a million tonnes that has got nowhere to go," he said.
"Really we are looking at landfill in England – and there is nothing in the regulations to stop it – as potentially the only practical route until such time as the capacity gap in Scotland is closed," he said.
The comments come after the Convention of Scottish Local Authorities (COSLA) published minutes of a meeting between the association's environment and economy board this week. COSLA said: "As it stands, it seems unlikely that the 2021 ban will be fully achievable. Work on delivery and on possible solutions will continue with future reports to the board likely."
COSLA says in the board document that it is working to establish a "realistic suite of options" that would enable all councils to meet the ban.
The Scottish government confirmed to ENDS that it was pushing ahead with the landfill ban, despite these concerns.
A spokesperson said: "We are committed to fully enforcing the ban on biodegradable waste to landfill as part of our commitment to a more circular economy. SEPA, Zero Waste Scotland and Scottish government officials are working closely with councils to help them prepare for the ban, and will provide comprehensive guidance to help authorities plan properly for the implementation of the ban."
The Scottish government says the main alternative to landfill is energy-from-waste, but there is currently only about 100,000 tonnes of EfW capacity in Scotland.
A number of Scotland-based EfW facilities should come into operation in the next few months. Viridor's Glasgow plant is "ramping up" after completing steam blowing last month, while its Dunbar EfW plant is also close to being officially operational.
Germany-based MVV also started construction work on new plant to serve Dundee during the summer, although that is expected to replace an existing facility rather than adding new capacity.
Suez also said in September its under-construction Haverton Hill EfW plant in the North of England could take Scottish waste.
Another option the Scottish industry could explore is exporting the waste as refuse-derived fuel to mainland Europe for energy recovery. However, Brexit and the resulting unfavourable exchange rates leave a big question mark over how viable this route would be, according to Freeland.
"There is no option but to send the waste elsewhere," he said.
Freeland added that the Scottish government hoped landfilling in England would be a  short-term measure but he said it would be "years" before the capacity gap was closed.
England faces its own problems with waste treatment capacity. The latest waste management figures from the Environment Agency, revealed an increase in landfilling for the fourth year running and a continued decline in landfill capacity. This is combined with concerns that Brexit might hamper England's waste exports to Europe and China closing its doors on waste imports.